Soap So Co. is making a new kind of soap. We're making artistically designed, handcrafted soaps that are 100% vegan and cruelty-free. But most importantly we're making soaps that are fun, without sacrificing quality.
The beautiful hand-crafted designs are colourful, textured and evocative, and the scents are delightful yet not overpowering.
"Artistic" soaps are often intended to be decorative rather than a usable product. Soap So Co. creates completely unique, artisanal soaps that not only look like decorative pieces but are quality soaps as well. Our visual design and fragrance pallets range from muted and calming to absolutely wild and adventurous.
Chill out with Lavender Dream or dust off your disco suit and get the party started with Confetti! It's been too long since we all took a disco break.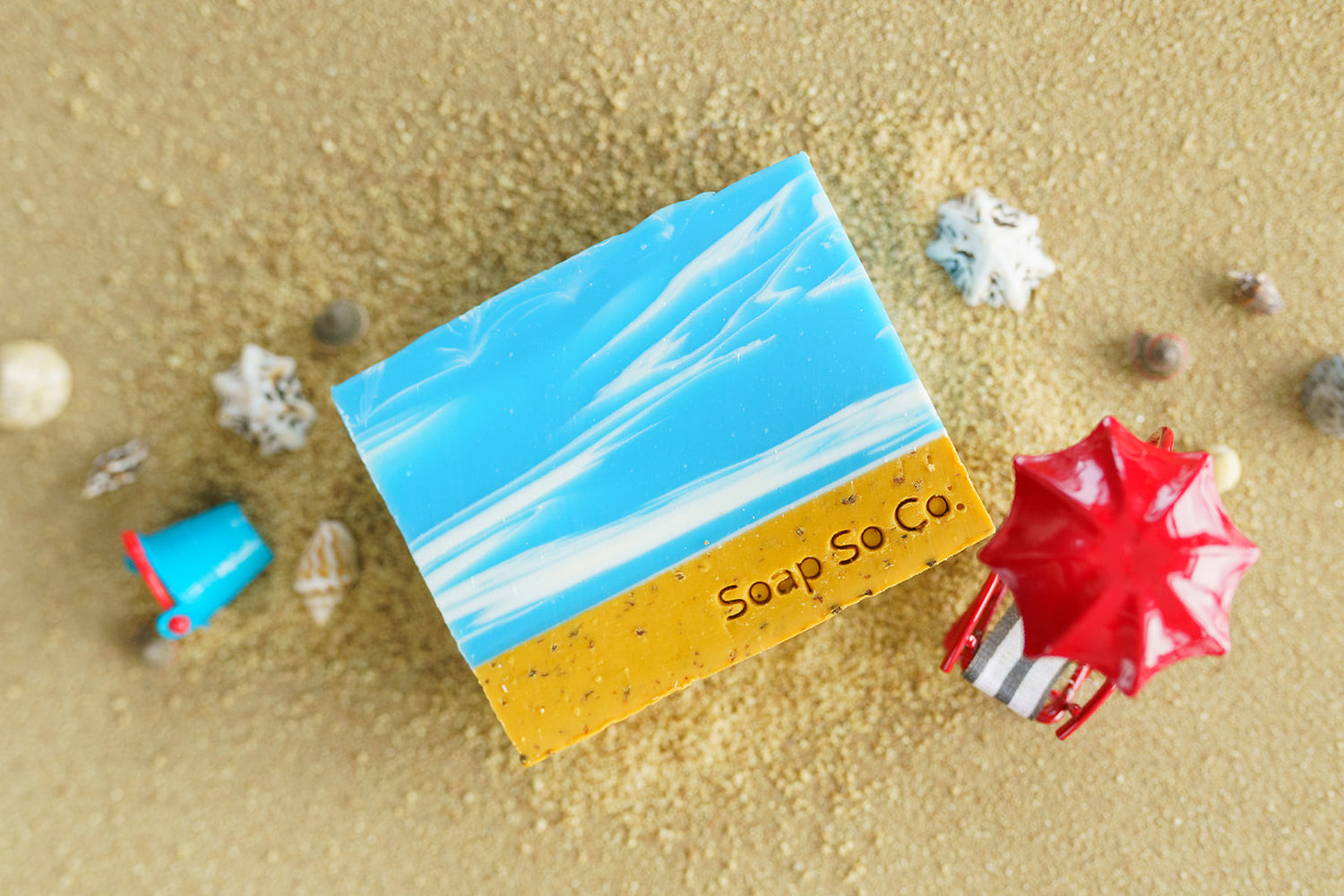 Do you have an awesome retail space or eCommerce store that you want to fill with our fabulous creations?
Join hundreds of other reputable brands today!
Sign up
What our Retail Partners are saying!
We have been working with Soap So Co. since the inception of our business and couldn't be happier with the service we've received and the relationship we have built with them over the past few years. The staff at Soap So Co. have always been kind, courteous, and crystal clear about timelines and expectations. We love their commitment to responsibly resourcing their ingredients as well as their dedication to making truly effective and beautiful products. We worked with Soap So Co. last year to create a custom soap bar for our brand which has proven to be extremely popular and really embodies our brand and values. We look forward to continuing to work with Soap So Co. in the years to come!
I knew when I opened my shop, I wanted to feature one handmade soap. I wanted a soap that the scent would last right through to the end, didn't leave a residue in your shower, that was eye catching and that made your skin feel soft. Well, I found it with Soap So Co. The price point is fantastic, and the guys are an absolute pleasure to work with. We even did 2 custom soaps for our shop, and I can't keep them in stock. I am thrilled to be their only Deep South Calgary retailer, the products ships fast and sells even faster. It will be the only soap we carry for a long time!